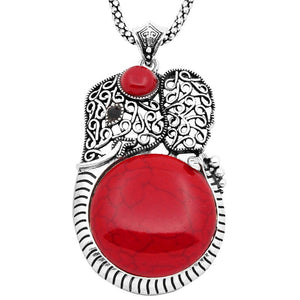 Were known for our great collection of elephant pendants, their all very popular with our customers.
We decided to offer a very exclusive limited design elephant pendant necklace for valentines day instead of the regular old heart pendant.  
Its done so well we decided to keep it around.

SAVE $30.00 PLUS FREE SHIPPING.
note: please allow 2-4 weeks for delivery